WELCOME TO THE
BLYTHEVILLE HIGH SCHOOL
METEOR OBSERVATORY
---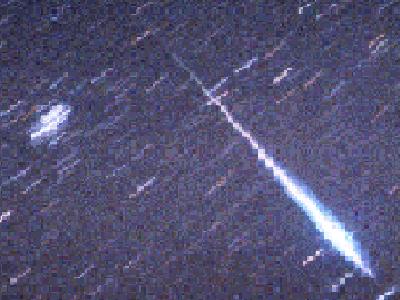 PURPOSE
Since the beginning of the 1998-1999 school year, the Blytheville High School Physics class in Blytheville, Arkansas has been working to create the school's first fully-automated meteor counting radio observatory.
We have been working hard for nearly 5 months collecting valid data concerning meteor activity in our area. We have just begun work on building our own web page. We are new at this internet building idea, so please visit our site later when we have perfected our work.
Other pages of interest
Radio Meteor Observatory Data
If you have any information regarding meteor counting or if you have any prior experience with HTML that could help us in building our page please email us and help us out. Thanks.

Frequently Asked Questions
Because we are just starting on our meteor counting endeavors, we are always in need of feedback from the people who view our page. Any questions that you might have would help us to learn more about the process of meteor counting and would also help you in the process. Please submit any questions that you might have to our guestbook.
You are visitor #
to this page